You could say I hit the cabinet door jackpot...
Would you have passed all these up? Not me!
The problem is, what do I do with all these?
Chalkboards? Been there, done that (lots)
Trays? Maybe some.
I needed new ideas so I thought for a while and came up with a few projects I am going to share with you now.
I started by selecting similar styles.
Using my kreg jig, I connected them together in different ways.
Here is a 4 square...
Here is 3 across.
The 4 square became a display board for pictures or kids artwork.
The 3 across became this 1,2,3 coat rack.
Another 3 across became this photo display by using finials to hang frames on.
I made a single one with a very cute, shabby hook.
I hope you enjoy some of these new ideas for cabinet doors. If they aren't new to you, they are to me.
If you have other ideas, I would love to hear them as I still have stacks of doors left to get creative with!
Featured at: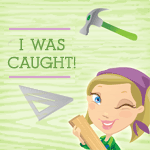 Sharing with: