Some of you may have seen my post about
things you can make with plain cabinet doors
. Today I am going to share a new project with more of those cabinet doors. If you have ideas, I'd love to hear them. I still have more!
Here are the 3 doors I will be using for this project.
I took off all the hinges that were still on them. I sketched out a design to be cut so they would have a little more sass.
Here is what they look like all cut.
I added raised stencils along the top and bottom of each door. You can use glacage, plaster of paris, or spackle, which is what I used this time.
Here is what it looked like after the raised stencils were added. I really like this green and white, but it had to be painted. I added hinges to connect the doors together.
This is the piece after I painted it with old white.
Here it is after clear and antiquing wax were added.
Definitely more shabby chic, but I think I still miss the green. What do you think?
Obviously this is just for decoration. It's made of wood and wouldn't be a good choice to actually use in front of a burning fire.
Featured at: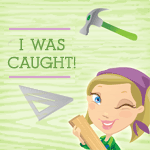 Sharing with: