This hutch was a curbside find. Solid wood. Probably from a desk. Lets see how you can add legs and a bottom to create a nice open buffet or bookcase.
Here is the piece on its side. It has no bottom, and before I took this photo, one of the sides was longer than the other. My first step was to cut off that extra wood on the side to it would be even.
I found a piece to create a bottom and cut that to size.
I attached the bottom with screws.
Some mirror harps were attached with screws and wood glue.
The back legs are just a small block.
Here is a better look at the mirror harp- they came from a broken floor mirror, so I gave them new life.
I painted it all white except for the back.
The back got a nice coat of charcoal grey.
It looks great all finished. What would you use it for?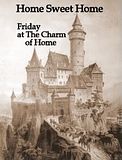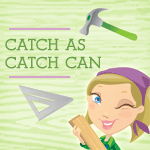 Crafts a la mode