I had this piece of wood that was taken off the top of the two tone dresser I did last summer. I knew with its rustic look, it would make a great sign of some sort.
There is a good size black circle mark on this that reminded my friend Mary of a postage mark.
I went with her observation and made it into a french postage coat rack.
Can you see it? Probably from a can of some sort. I did find the dresser at an estate sale in the garage, so it makes sense.
I really wanted to do the freezer paper method for this, but we were all out and after receiving 16+ inches of snow when I started this project, I'm wasn't going to get it. I found this graphic at none other than The Graphics Fairy. I just printed it off using www.blockposters.com . I shaded in the back with white chalk then traced it onto the wood.
Follow that up with some black paint and you have yourself a sign.
After it dried, I wiped off the chalk residue and added some hooks.
I was featured: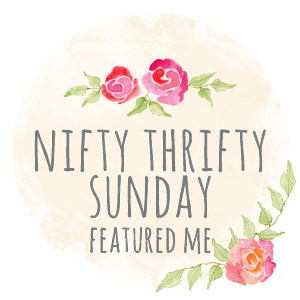 Sharing with: