If you haven't noticed yet, I am full of reinventing the country decor I have collected. This one, I'm not even sure what it originally was. With some simple rearranging, you can update that country decor.
I took this one apart easily just by removing the screws from the back.
I moved the shelf up. Then I added a wood piece to cover the heart...you can see some in the bottom and top of this picture.
Once it was all painted white, I added a few hooks and a vase type glass. It can hold keys, flowers, and even mail.
Since it's winter and I was snowed in, there was no getting real flowers for the vase, but you get the idea with a few fake roses. Do you have any country decor to update?
Sharing with: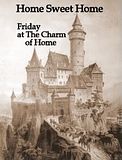 http://www.becomingmartha.com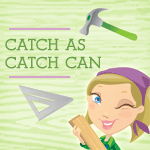 <a