I have yet another country heart piece. 2 actually. They have been sitting as well, while I contemplate what to do with them. Then a friend of mine sent me a picture of something she found online and wanted something similar made. This piece would work perfectly.

I took it all apart and got rid of one shelf and the heart on top.

I added some scrap wood to create a back.

I used an ebony stain- the color she wanted.

I printed off the saying she wanted. Colored the back with pencil and copied it onto the flat back. In this case, it would have been better to use chalk. The pencil was hard to see on the dark background, but I managed.

After sealing it with a clear sealant, it was all finished.

I wanted to give her options and since I was already working with this design, I had another piece that would work as well.

This one will be turned into 2 pieces. I started by taking off the little ledge piece and cutting it into 2 parts.

I took apart the top section with the heart and followed a similar style bathroom towel rack as above.

This is how this one turned out.

I used the extra shelf from the first project to create a top.

I used the palace grey from Farmhouse paint as a wash. I only had a little tiny bit leftover after that coffee table so I added a little bit of water and painted the box. When it was almost dry, I used a damp paper towel to wipe off some of the paint. I followed up with some dry brushing with the creamy linen.

It can be used as a note station such as this, or...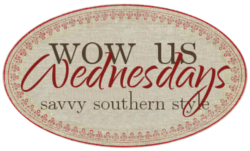 http://accidentallywonderful.blogspot.com