I was very excited to find this vintage silverware box. Painted boxes are so fun to do. I have seen these turned into paint brush storage boxes, jewelry boxes, and some others, but I wanted a keepsake box.
I can picture it redone with some memories tucked inside like a first pair of ballet shoes, first love notes, a diary...
It has a fun shape to it.
Here is the inside. You can see that one of the blocks has broken. No biggie, I am not keeping the inside the same.
Here is the inside after removing all of the felt, cardboard and glue. I had to soak some areas and scrape away for awhile, but it doesn't need to be perfect.
Now, the really exciting part...I get to try out a new paint! Have you heard of Farmhouse Paint? If you are on Pinterest at all, I'm sure you might have seen it. They claim no prep work needed and, this is a big one, no waxing! My shoulders could use a bit of a break from all that buffing, how about you?
We are going to test this paint out on this box and see just how well we like it. The color is creamy linen.
Here it is after the first coat. Not sure if you can see or not, but there is a little bit of bleeding near the front. I decided to let it dry and paint again to see what happens.
After 2 solid coats and a 3rd touch up in certain areas, the bleeding was no where to be found! That is super exciting news to me.
This paint has an odor to it. They said it is low VOC so that is definitely better than using the waxes or oil based kilz which I do sometimes.
I used some self adhesive vintage wallpaper to line the box.
I used a dancer graphic I found at the cottage market. It turned out very shabby looking and I love it. After some distressing (this Farmhouse Paint works well for this). My box is completed.
In my opinion, the Farmhouse Paint is a keeper. I like how easy it was to apply, how it distressed and its durability. I did receive this free sample, but all opinions are 100% mine.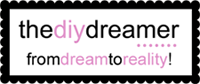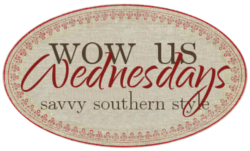 :