This awesome wooden cheese box was found at a "free sale" near me. I knew I could make it something special with a little paint and some transfers.
I jumped the gun and began working on it before I took a photo of the before. I wood glued a small section that needed to be secured. I painted it, but I did not worry that I had full coverage.
Once it was all painted with chalk paint, I printed some awesome graphics from
The Graphics Fairy
.
One for a bakery, one cake, and then some labels she had for flour, sugar, etc.
I shaded in the back of the images then traced them onto the box. Once I had the pencil mark, I filled it in with a sharpie.
This is how the top looked.
Here is an idea what the sides look like.
I took some dark antiquing wax from
Maison Blanche Paint Company
and paid special attention to the edges of the box, and smeared a little on the top and the sides.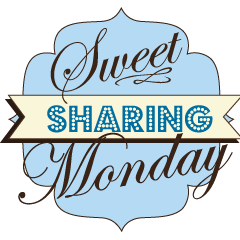 />