I have been growing vegetables for a few years now. To be honest, this is the first year I have really studied it and learned how to grow even more. My research uncovered that you can plant certain plants again to harvest a second time in the fall! That got me excited. You know some of the plants you grow in the spring only last so long. What you are left with when those plants stop producing is a wasted space. Why not grow them a second time and enjoy more?
Here is a picture of my gardens. The one in front is all ever bearing strawberries. My kids go out and pick them daily. Nothing like a freshly picked strawberry!
Other things growing are cucumbers, sugar snap peas, cabbage, bush beans, yellow squash, eggplant, zucchini, watermelon, green and red peppers, tomatoes, and cherry tomatoes. I also have garlic, sage, rosemary and thyme. Those 3 herbs should come back every year as long as they are in the garden.
In this garden which is the back on in the other photo, I will be replacing my sugar snap peas in the back right corner. They have pretty much stopped producing. I already pulled out my lettuce to start a new crop since it flowered. The broccoli I planted in the spring is still growing.
Here is a list of veggies I have found you can grow again in the fall for a second harvest:
Beets
Kale
Peas or sugar snap peas
Lettuce
Spinach
Swiss chard
Radishes
Broccoli
Cauliflower
Carrots
Cabbage
Since my family doesn't eat all of the above, I have opted to try sugar snap peas, lettuce, spinach, broccoli and cauliflower this year.
Here are some seeds I have that can be sown now, or in the near future, for a fall harvest.
Most of these can be sown directly into the soil up to 10 weeks before the first frost date for your area.
Fortunately we did a companion planting event for the kids at the park last week, so I have a brand new broccoli and cauliflower for our fall harvest already.
The dates for sowing are as follows. You will plant the seeds the number of weeks listed before your last frost. I will give the dates for Michigan sowing if you are here.
Peas- 10 weeks (August 2)
Lettuce- 7 weeks (August 23)
Spinach- 8 to 10 weeks (August 2-16)
Cabbage- is said to need 70 days before heavy frost to mature in the fall which would be 10 weeks
Broccoli- 85-100 days before frost which would mean you need to plant right now!!!
I also read that you can look at the back of the package of seeds. It will give you days to maturity. Since you are doing this in the fall, you need to add 14 days to that. This number will give you the number of days to sow before your frost. When you go to sew these veggies again, be sure to add some compost or organic matter to the soil to add some much needed nutrients. It's as simple as that!
Don't forget to plant garlic in October-November for a garlic harvest next year!

Sharing with: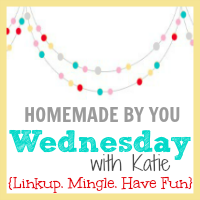 _
http://www.familyhomeandlife.com
http://www.notjustahousewife.net