My mom had this fountain that had one piece completely crumble. When she looked closely, she noticed lots of cracks and a few other crumbly parts. She decided not to save it. I knew I could find some ways to reuse it.
I started off giving it a good cleaning with bleach water and scrub brush.
I knew what I wanted to do with one of the smaller bases and the small bowl. I drilled holes into the bottom of the bowl to allow for good drainage. If you are going to drill into cement like this, be sure to have a cement drill bit. I had to wait 24 hours after washing before I could move past this step.
With my handy dandy gorilla glue, I glued one of the bases to the small bowl.
Here it is with some weights on it to help the glue hold strong.
Once the glue was dry, I sealed the cement pieces with this sealer. This will prevent any more damage for 10 years (or so it claims). I waited another 24 hours for that to dry.
I moved the new planter to the garden where I wanted it. I began preparing the bowl for the plants by lining it with coffee filters. These will help the dirt stay in the bowl.
Next came some rocks to allow for good drainage.
Next came some soil and some succulents.
I am working on the other bases. I gifted the large bowl piece to a neighbor who wanted to make a fairy garden. It was their idea, so I let them go with it.
That's the name of the game, finding new uses for old things.
Featured at: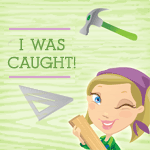 Sharing with: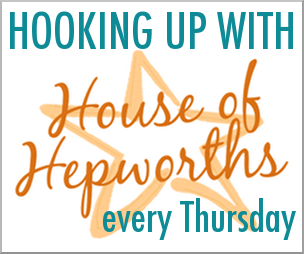 >