I have been wanting to make some cute birdhouse decorations. I finally found some that would work with my vision.
I cleaned them and as you can see on the 2 blue ones, I filled in some cracks with wood filler.
After I painted the houses, I mod podged scrapbook paper on the top (yes they are just meant to be indoor decorations), added a candlestick base, and changed the bird perch.
Arent these the perfect mantel decorations for spring time?
Sharing with: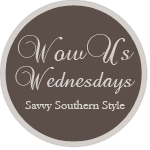 http://designeddecor.com/