So I came across this bed and couldn't wait to make it over. It could be cute, right?
Excuse the messy garage. I always have intentions of keeping it clean, and then...well, you know. You find more treasures!
I started by painting it white with DIY chalk paint.
Oops, blurry photo, sorry. I painted some of the details on the bed a nice purple color from
Mason Blanch Paint
, La Craie called Pastille.
All this time, I am trying to figure out what I am going to use for finials on the bed since it was missing one, of course.
Now comes the fun part.
Maison Blanche has this
Organza Shimmer Coat
that is perfect for a girls' bed.
What girl wouldn't want her bed to shimmer like a princess?
I simply wiped it on with a cloth and buffed it as I went. You have to rub it around before it dries so it isn't streaky.
I protected everything with a coat of clear wax.
Here is a close up of the Organza, it shows up really well on the purple. It isn't easy showing you the shimmer effect via camera...I am no photographer if you haven't noticed.
As you can see, I decided on some finials. They were leftover headboard parts I had lying around.

Sharing with: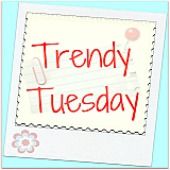 Todays Creative Blog